1.
This lovely photo of a women from the 40's. I believe this was taken in Hollywood. I think her dress is just gorgeous!
2.
The Amazing Spider-Man. I finally got to see it a couple nights ago and thought it was great! I'm a bit of a Marvel lover.
3.
Gilded Lily Beauty
. I'm so glad I discovered this shop on Etsy! Candace makes soaps and lotions inspired by the 1920's and 1930's. I'm actually going to be posting a review on a couple of her products next week! :)
4.
The Lily Dress in Tipsy Elephant Print from Golightly
. I had some store credit over at PinupGIrlClothing.com and decided to use some if it on this dress! It's such an adorable print and perfect for summer! It's also a great length on me. I'm only 5'2" and love when I don't have to get things hemmed haha.
5.
I've been on a Helen Forrest kick this week. Such a beautiful voice!
6.
Bakelite bangles. Oh how I would love some Bakelite bangles! I'm on the hunt for some that are reasonably priced but no luck yet. I might have to resort to purchasing online but I'm on the fence about it.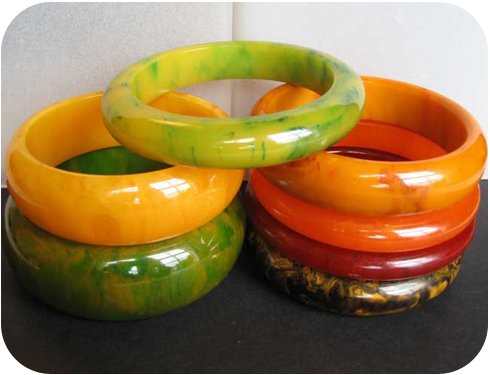 7.
NAPCO head vases. I have always thought these were darling! I'd like to find one to put on my vanity.