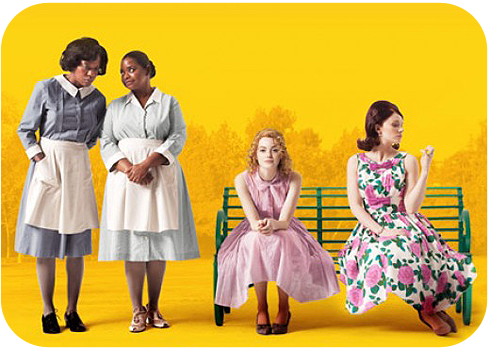 Starring:
Emma Stone, Viola Davis and Octavia Spencer
Directed By:
Tate Taylor
Synopsis:
An aspiring author during the civil rights movement of the 1960s decides to write a book detailing the African-American maids' point of view on the white families for which they work, and the hardships they go through on a daily basis. -
IMDB
My Thoughts:
The Help is based on a novel by Kathryn Stockett. I have not read the novel so I can't compare it to the film but I thought the film was just fantastic! The film was cast wonderfully in bringing this story to life. I adore Emma Stone and this was really her first dramatic role and I thought she did very well as Skeeter. The maids, Viola Davis and Octavia Spencer, were really the stars of this film. Such amazing acting My favorite character has to be Celia played by Jessica Chastain. She had me laughing up a storm! Oh and I can't forget Bryce Dallas Howard as Hilly. Her character is just plain evil. She does a great job of getting the audience to hate her. This film has it's fair share of funny parts but it also has it's emotional ones. I'll admit that I actually cried a couple of times but it's so compelling you just can't help it! Overall I think this movie is excellent and tells an amazing story. A must see!
Trailer: