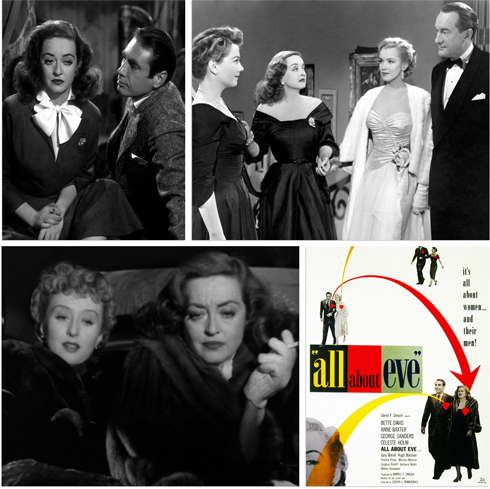 Starring:
Bette Davis, Anne Baxter, George Sanders and Celeste Holm
Directed By:
Joseph L. Mankiewicz
Synopsis:
An ambitious young actress tries to take over a star's career and love life.
My Thoughts:
I was saddened to hear about the passing of Celeste Holm this week. In remembrance I decided to choose All About Eve as the movie of the week. I absolutely love All About Eve! Bette Davis's performance as Margo Channing is one of her greatest in my opinion. Anne Baxter's character, Eve, is such a ruthless and self-serving woman. She played her part well and will definitely be a character you'll love to despise! You'll also get to see a brief performance by a young Marilyn Monroe before her leap to fame. Oh and of course we can't forget Celeste Holm's charming performance as Karen Richards. The acting in this film is wonderful and the dialog is excellent. It's such a classic film that I think everyone should see at least once! Also, it doesn't hurt that it was nominated for 14 Academy Awards and won 6 including Best Picture. So if you haven't seen it yet I suggest you get right to it!
Trailer: