1.
Nick Waterhouse..such great music!
2.
This
LC Lauren Conrad Pintuck Crochet Dress
. I tried it on at Kohl's and had to have it! The color is a lovely coral and the fit is very flattering. There is also a crochet back not seen in this picture but trust me it's so pretty!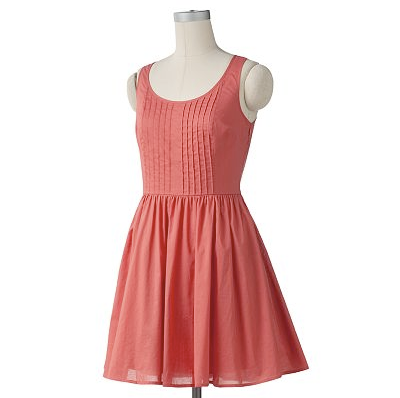 3.
Land Girls. I was browsing through Netflix the other night and saw they had added it. I'm addicted to BBC dramas and mini-series so I started watching it immediately and was sucked in! It's about the lives of four girls in the Women's Land Army during World War 2.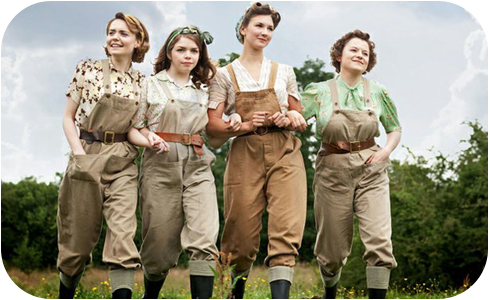 4.
These
Emerald City Sandals
from PLASTICLAND! I need to own these sooner than later.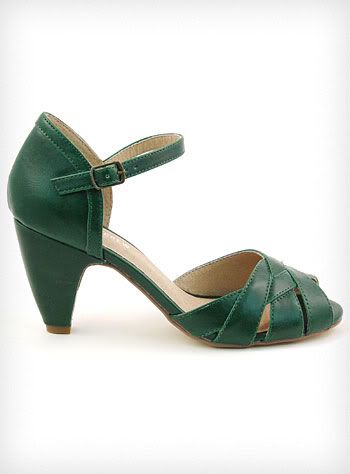 5.
My new Martha Stewart
cast iron casserole
. This may sound silly to some of you but I love to cook and I've been dying for a cast iron casserole! It was on sale last week so we bought one in the orange color and it's beautiful!
6.
Josie Maran Argan Oil. I received a deluxe sample size from Sephora and have been using it as my evening moisturizer. I was skeptical as first because I do have oily skin but it doesn't make me feel greasy and my skin feels so soft in the morning!
7.
I love this picture of an art deco inspired bathroom!