Yesterday I was browsing some blogs and stumbled across a post about a Canadian mini-series called Bomb Girls. I was instantly intrigued because it takes place during World War 2 and I'm obsessed with costume dramas. It tells the stories of women who risked their lives working in a munitions factory building bombs for the Allied forces.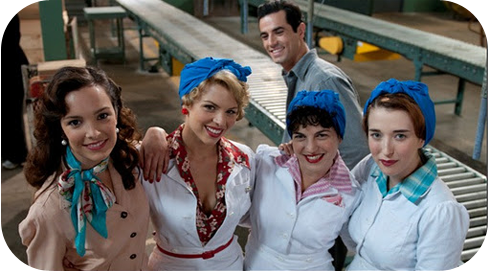 Silent film star Mary Pickford and the real Bomb Girls.
So of course I started watching it online and was instantly addicted! I watched 5 out of the 6 parts haha. Now I must admit the acting isn't always superb but it's still worth watching. Bomb Girls was originally only supposed to be 6 parts but to my delight it was picked up for 12 more episodes! There's no word on when season 2 will be airing yet but I will definitely keep those of you who are interested updated!