"What is your favorite red lipstick?" is one question I get asked a lot! My answer always used to be MAC's Russian Red but as of last year it has changed.
Julie Hewett's
company was generous enough to provide me with a lipstick shade of my choice to review. I chose Rouge Noir and ended up loving it so much that it is now my all time favorite red lipstick! It really is the perfect retro red in my opinion. It's a matte lipstick but doesn't feel overly drying which is one of the reasons I prefer it over MAC. It also has an incredible staying power! I filmed a more in depth review of this product that I posted on my YouTube channel a few months back.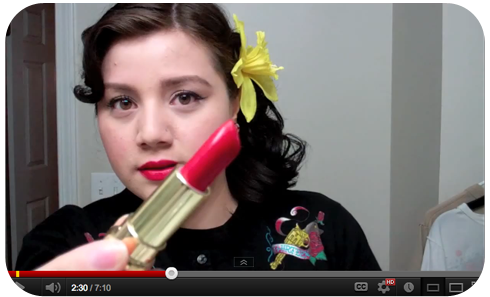 I have been dying to purchase this 6-Shade Noir Collection Gift Set for months but it is unfortunately sold out at the moment. I hope there will be a re-stock soon! If not I think I will be purchasing the Coco Noir shade next.
What's your favorite red lipstick??