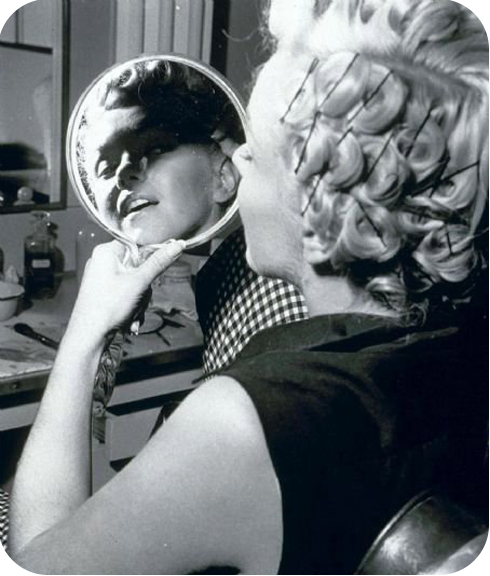 Last month I was sent the Sculpture Pin Curler for review and I was super excited because I had been itching to try it! (
Stay tuned for tomorrow's post because I will demonstrate how to use the Sculpture Pin Curler!
)
First of the all the retro pink packaging is amazing! It looks like an actual product straight from the 1940's. Perfect for any vintage loving gal!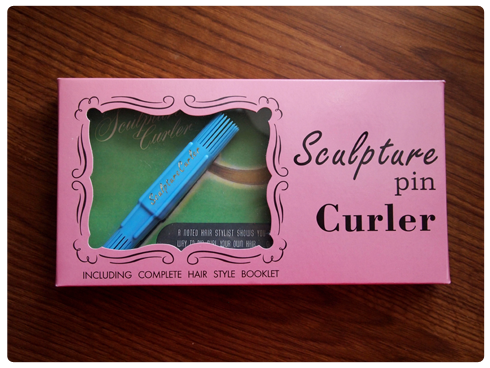 This is what the pin curling tool looks like. It's made of durable plastic and has two different ends so you can choose what size pin curl you'd like to do.
Inside the box were step by step instructions on how to use the pin curler. There is also a booklet containing different setting patterns you can use, hair partings and even info on how to care for dry and oily hair!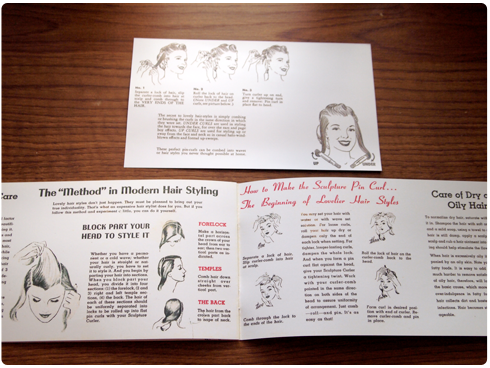 I also received two bonus posters. The smaller of the two shows 81 different ways that you can style your hair using pin curls.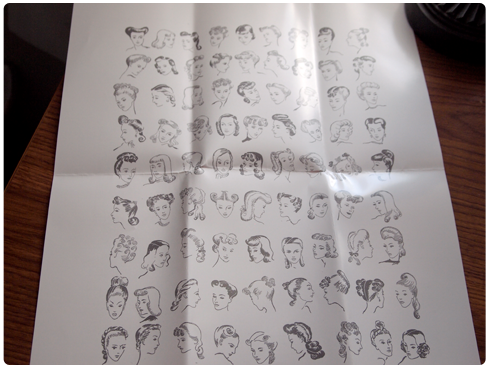 The second poster is pretty big! It shows ways you can style your hair using different partings. I actually love it and have it hanging up in my room!
The Sculpture Pin Curler in my opinion is a great tool. I have used it a few times already and find it to be very convenient. My hair is pretty long at the moment so I only use it for my bangs and sides but now I don't have to worry about my arms hurting afterwards haha.
If you are new to pin curling I think this tool would help out a lot. It's so easy to use and you'll have authentic pin curls in no time! Even if you aren't new to pin curling I think it would cut the process in half and who doesn't love saving time?
You can purchase the Sculpture Pin Curler at
www.vintagehair.com
for $35. Right now for a limited time you will receive 2 Sculpture Pin Curlers per box purchased. So you can either keep it for yourself or give it to a friend!
*Note:
I was sent the Sculpture Pin Curler free of charge for reviewing purposes. I was not paid for this review and all thoughts and opinions are entirely my own.