I recently reviewed the Sculpture Pin Curler and now I'm going to show you all how to use it!
Normally I would be doing this on damp hair but for the sake of this tutorial let's just pretend it is. ;) You can also use a setting lotion or any other styling product you prefer for pin curling. Make sure to brush out your hair and that there are no knots or tangles.
1.
Part your hair where you'd like and section off a piece of hair to pin curl. Slip the curler-comb into the hair at scalp and comb through to the very ends of the hair.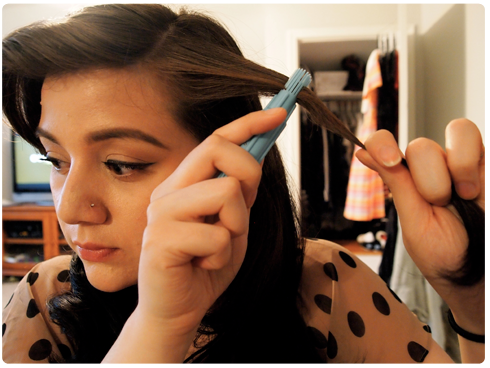 2.
Wrap the ends around the curler and roll it back to the head.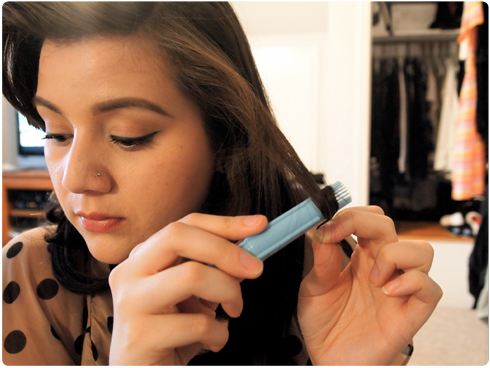 3.
Turn the curler up on end, give a tightening turn and remove.
4.
Pin the curl in place flat to the head. You can use bobby pins or an alligator clip.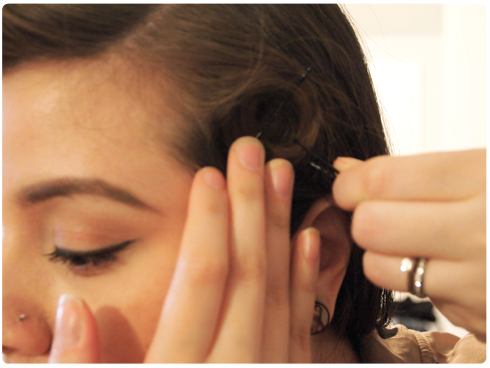 There you have it! Simple and quick!