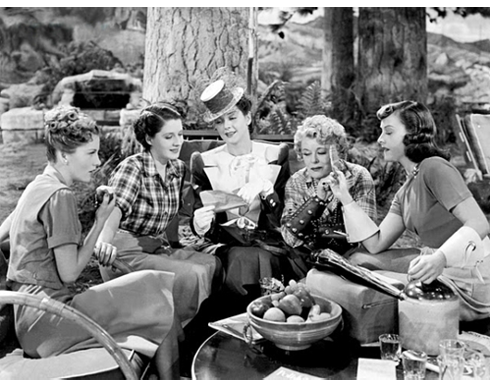 Starring:
Norma Shearer, Joan Crawford and Rosalind Russell
Directed By:
George Cukor
Synopsis:
A happily married woman lets her catty friends talk her into divorce when her husband strays.
This is one of my all time favorite movies! It's an all female cast including Norma Shearer and Joan Crawford who really shine in this film. One of the reasons I love this movie is because the plot is something that will always be relevant. I'm sure many women will be able to relate to something going on in the film. Although men are talked about almost the entire movie no men are seen in the film. I always found that to be very ironic and clever. What else can I say? The dialogue is funny and the acting is wonderful! I highly recommend this movie not only to old movie lovers but to anyone who enjoys the movies.
Trailer: