Hello my dears!
I apologize for the lack of posts this past week. I've been quite busy and have not had much time. I hope that today's post will make up for it!
This is my typical everyday vintage hairstyle. It's great for ladies who have longer hair like me but I'm sure it would look just as nice on a gal with shorter hair! What I love about setting my hair the night before is that it saves so much time in the morning when you are getting ready. All I have to do is put my makeup on and then take the rollers out and brush until I get the look I want. So I hope you enjoy this tutorial and it is helpful to some of you!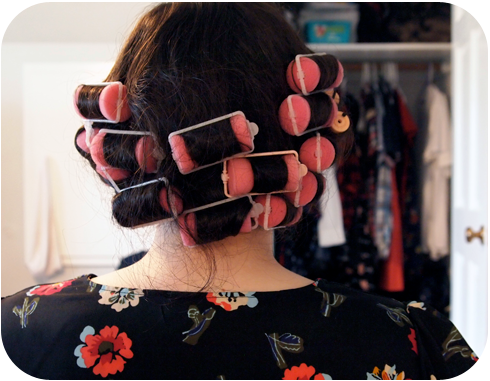 1. I started out with slightly damp hair the night before. I used foam rollers to set the back of my hair. The size of the roller you use is up to you. If you want tight curls use smaller rollers and if you want more loose curls go for a bigger size. The ones I used were about 1".






2. For the sides of my hair I used perm rods. Now you don't have to do this but I just think it gives a smoother look. I purchased perm rods from Sally Beauty Supply. They are pretty inexpensive and come in a variety of sizes. I believe the size I used was 11/16".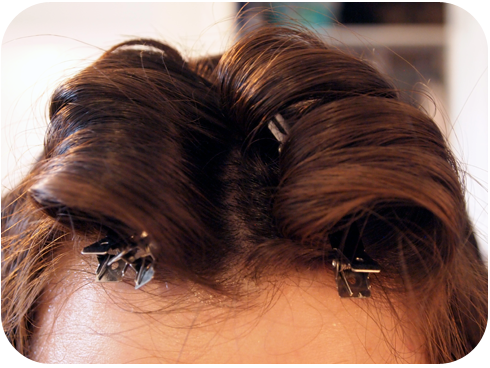 3. For my bangs I did elevated pin curls.





4. After removing the rollers and perm rods I start brushing out the curls against my hand. This helps with frizziness. I use a Denman brush. I find it's quite nice for brushing curls out.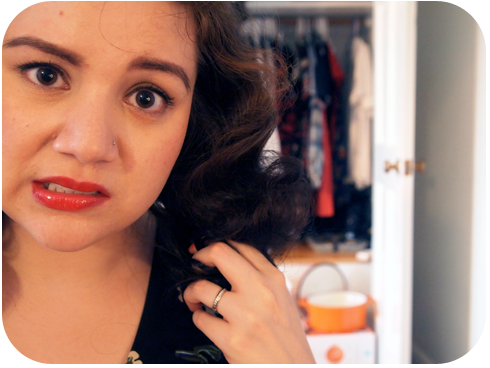 5. Don't panic! It's normal to look like a big frizzball at first. Most people give up at this point but don't stop brushing!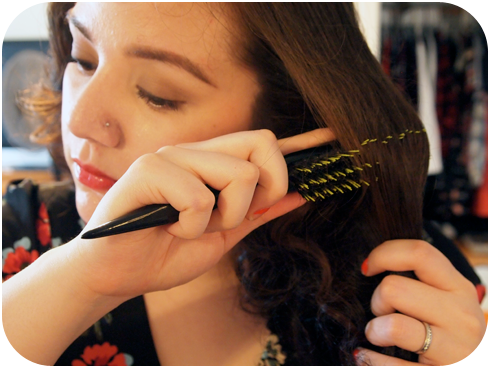 6. I then switch to a different brush. It's a Spornette brush that has nylon bristles and boar bristles. It's a great brush for smoothing and shine. I brush under the hair and then on top to start getting the waves to form.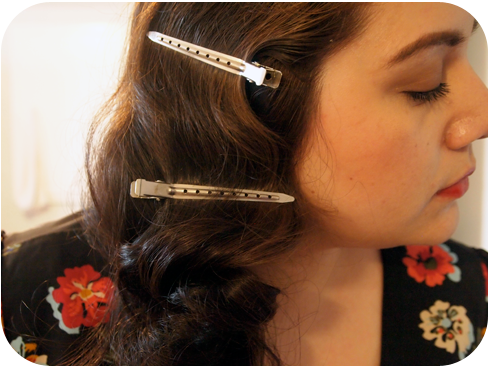 7. Once I get the waves the form I use hair clips to help keep them in place while I work on the rest of the hair.





8. Then I remove the pin curl clips from my bangs and start brushing and shaping them.





9. I incorporate my bangs into the wave to make it look more uniform but if you don't have bangs you won't have to worry about this step! I also place a hair clip in my bangs to help keep the wave shape and then I hairspray everything. I wait for it to dry and then remove the clips.





10. The finished product! I usually place a hair comb or some kind of accessory on the left side.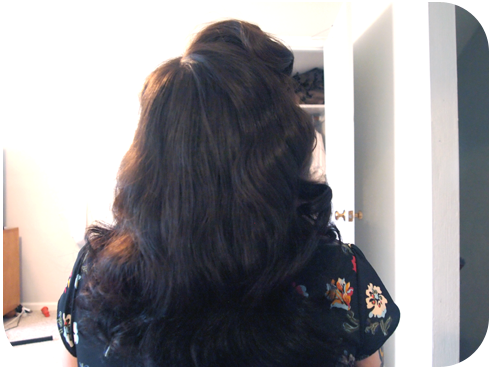 Here is a look at the back.


Have a great weekend! <3